We are continuously refining our products and services in the areas of workmanship, productivity, costs, quality, lead time, and on-time delivery. We have also built an in-house team of experts to cover multiple disciplines, including:
Sourcing & Development Team
Fashion Design Team
Industrial Engineering Team
Merchandising Team
Quality Assurance Team
Our teams have driven innovation across the company and have worked closely with our factory operations to provide our customers with top-notch advisory services, including: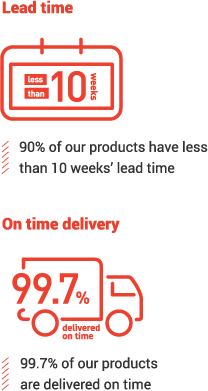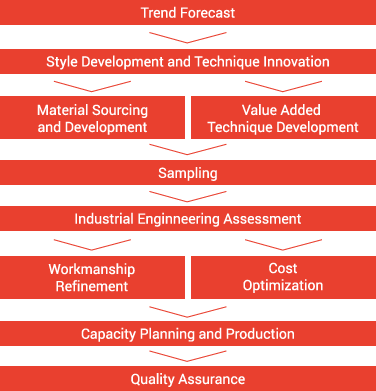 Our dedicated Fashion Design Team and Sourcing and Development Team have advised customers on fabric and accessory sourcing, as well as garment design and inspirations. We also provide insights on the latest styles and trends.
Our Industrial Engineering Team and Merchandising Team have planned and refined the workmanship and production process to enable efficient production planning and maximize factory capacity, while ensuring the garments are of the highest quality.
Our Quality Assurance Team drives and executes our quality management system across all divisions in our company. Not only do they ensure that every product complies with all chemical and physical tests, they guarantee that throughout the entire process – from quotation, sampling, and bulk production to finishing and packaging – each one is environmentally friendly, well-made, and has excellent fit and colours.
Our core processes and facilities include, lab testing, sampling workshop, cut section, bulk sewing lines, ironing section, quality control section, packaging and warehousing section. All the resources allocation including raw materials, machineries, facilities and manpower are all flexibly planned by our Industrial Engineering Team and Production Planning Capacity Team. We have also invested substantially in ERP and RFID system so that the real time production data could be captured and linked to other operational statistics for analysis purpose.
This information would then be used for our workflows, procurement and resources planning decisions. Furthermore, we have invested substantially in people. All our manpower are trained under our structured program. There are tests and assessments at varying skills level to encourage continuous learning of our talent.
Value Added Process
We have developed an impressive portfolio of comprehensive capabilities and facilities. This is best illustrated in the diversity of our value-added processes:
Printing
Embroidery
Hot Fix beadings
Machine sewing sequins
Ultra Sonic machine for seamless product
Heat Sealing & Hot Fixing
Laser Cut
Eyelets
Smocking
Hand sewing bugle beads
Appliques
Stitch embroidery
Ruffles
Needle Punch
Care label printing
Auto Cutter
Embroidery and Printing are our two main value-added processes.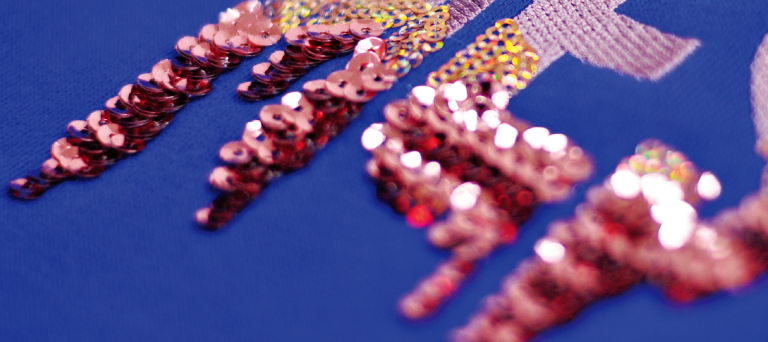 Embroidery
A broad range of embroidery and sequin/paillette-related accessories and products can be produced. We have long-established techniques for standard embroidery, Artful Bead Embroidery, Chenille Embroidery Patche, Applique, Stitch Embroidery, Laser Cut, Eyelet, Ruffle, Smocking, Needle Punch, Hand-made, and Machine-made Sequin Embroidery.
In order to manufacture a large quantity in a short lead time, Dakota has installed high-speed advanced computer embroidery machines, Computer hot-fixed machines, and Laser Cutting machines in its factories.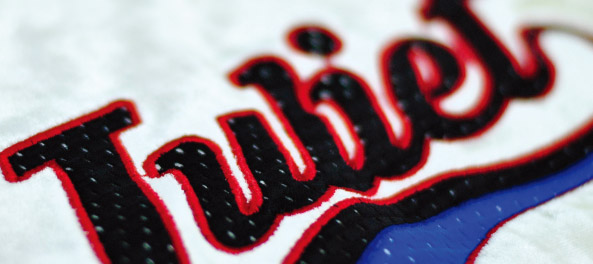 Printing
Printing is one of the key value-added processes. Our top priority is to provide high-quality printing in a sustainable manner. A water treatment system has been installed to ensure that the printing process is environmental friendly.
A broad range of print artwork, including: Plastic, Water-based, Oil-based, Gel Print, Discharge Print, Flock Print, Cracking Print, Glitter Print, Glossy Print, Silicone Print, Foil Print, Fluorescent Print, Burnout Print, Reflective Print, High density and Puff Print can be produced using our diverse printing techniques.
In order to manufacture a large quantity in a short lead time, Dakota has installed Screen Printing machines, Heat Transfer machines, and Automatic Drying Ovens in its factories.