Sustainability
Making sustainable development one of our top priorities, Dakota shares the same values and principles with all of our customers and partners.
We always look to develop positive relationships with our customers, suppliers, and employees; and we are proactively committed to best practices and codes of ethics regarding social responsibility, individual development, and environment protection.
Social Responsibility &
Labour Relationships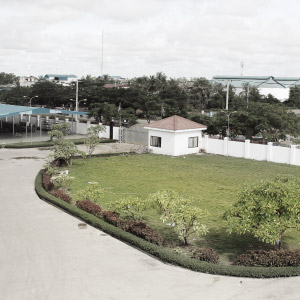 We always maintain the highest-level of compliance with local laws and international regulations, gaining much recognition internally and externally. This can be evidenced by our certifications, including the BSCI certificate and BFC Assessment among others.
We also engage in a great many initiatives to show our determination in becoming a leading sustainable corporation. For example, Dakota is part of the widely known HIGG Index Score System, a system that measures a company's performance in relation to environmental and social labour.
Our production units in Cambodia have participated in the Industrial Relations Programme, primarily sponsored and launched by ILO (International Labour Organization), IF METALL (a Swedish trade union), H&M (one of our strategic customers), as well as other parties. These programmes have brought about a brand new mechanism in fostering relationships and social dialogues with our workers, who often share their views and involve themselves with a great degree of enthusiasm.
In 2013, our factories joined the Fair Wage Programme, which aims to enhance workers' living wages and hence create better conditions for employees.
As a pioneer of the Fair Wage Programme and Industrial Relations Programme in Asia, we have seen obvious improvements in the labour relationship. This not only benefits our employees and company but also our customers and society at large.
We never settle for less when it comes to sustainable development. In 2016, our efforts in the Fair Wage Programme were recognized by winning the "Fair Wage Award by Fair Wage Network (Geneva) 2016", in which we were the only award winner from Asia. Our awards and certifications in relation to sustainability are as follows:
Fair Wage Award by Fair Wage Network (Geneva) 2016
ILO reports – positive comments and a high-rating over the decades
Organic Cotton certificate, Global Recycle Standard by Control Union
Better Cotton Initiative (BCI) membership – commitment on using Better Cotton
Water treatment accredited by BSR
BSCI certification
Good Practices awarded by Global Deal Initiative
Zero Discharge of Hazardous Chemicals (ZDHC)
Environment
To foster a sustainable future, we have devised long-term plans and undertaken relevant initiatives to minimize our environmental impact, especially those caused by energy consumption and air emissions.
Working with consultants and green energy experts to continuously seek approaches aimed at minimizing impacts to the environment, we have adopted strategies such as installing solar panels, and using organic cotton and recyclable cotton for raw materials.